Rules
insert forward statement here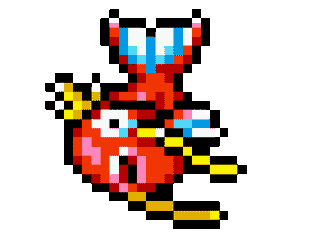 The standards listed below are implemented with warnings as well as a point system.
While debating is fine, we won't accept individual assaults, racial/sexual slurs, intentionally provocative posts. Posts of a harsh or contemptuous nature are not welcome here.
Spam, harassment and trolling are strictly prohibited.
Try not to have a gutter mouth. Our site is utilized by various age groups, thus, excessive swearing and posts of a revolting sort are not permitted. On the off chance that you are going to post something of a possibly questionable nature, it would be ideal if you caution us in the thread/post title.
Promotions and links to your own sites or media can only be advertised via your profile signature. This can be accessed under your profile settings. Do not to promote your content here though any other means unless it is featured by the site. In the event that you get any spam from other users along these lines, it is asked that you report these individuals to the staff.
You can't post ROMs or other unlawful projects on this site. These ought not be mentioned on the site.
Abstain from posting political content.
While these guidelines spread most basic circumstances, we can't foresee everything. Thus, we maintain all authority to take any activities we esteem suitable to guarantee these discussions are not disturbed or manhandled at all. Any individual who proceeds to persistently abuse the discussion rules will be restricted. If you are banned, do not register as another member.
---
First Degree
Warning
If a moderator believes discussions are forming into an heated discussion/argument, a verbal warning will be issued to any/all parties involved.
Second Degree
Suspension
Should the heated discussion/argument continue AFTER the verbal warning, a cool down period will be issued to everyone in the discussion that the moderators feels appropriate.
Third Degree
Ban
If the user(s) continue(s) to argue or break the rules after a Cool Down Period, the user(s) will receive a Chat Ban or an Infraction. The decision on a Chat Ban or Infraction will be decided by the moderator based on the severity of the situation.
Unless you're really bad it will take quite a few warnings or infractions to get any sort of punishment. Your infractions are private and we will keep it that way. Staff will never discuss your infractions with other members of the forum. If you feel you were unjustly issued an infraction, please PM an administrator and it will be discussed amongst the staff.